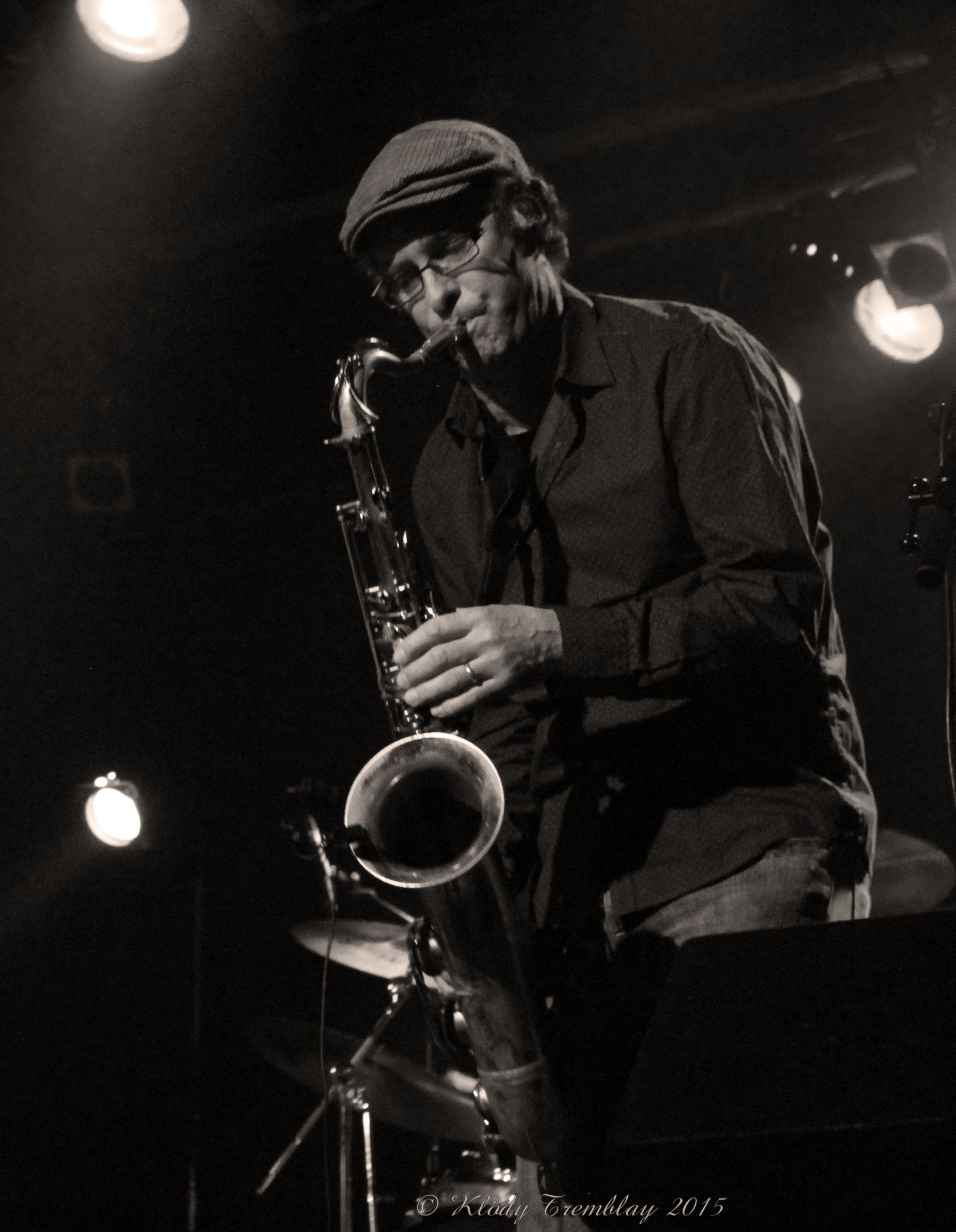 Here's a brief history of Dave Parker's musical accomplishments:
Composed the Shuffle Demon's hit songs: "Spadina Bus", "Out of my House Roach", "Pavin' My Road",  and "Yukon Girl"
POST CITY – "Spadina Bus" by the Shuffle Demons is chosen as one of the top 50 Toronto rock songs of all time!
As a founding member of the Shuffle Demons (1984 – 1994), recorded 5 albums, numerous videos, was nominated for a Juno, received a gold record and toured North America and Europe extensively playing most major jazz and world music festivals.
The Trio David Parker, (Jazz) has released two independent albums and toured throughout Canada.
Has recorded and toured with Jig's Up! which is a 'roots oriented' project that features the songwriting talents of David Parker in a more traditional context.
Founding member of the internationally famous saxophone quartet Sax-o-Matic (over 400,000 hits on youtube)
20 year member of the Ligue d'impro musicale de Québec.
                   Photo: Klody Tremblay