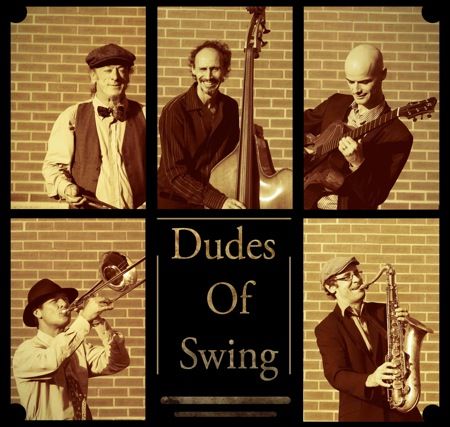 Press

The Dudes of Swing is a swinging dance band made up of five distinguished musicians based in Quebec City.  Co-led by Dave Parker (saxophone/vocals) and Paul Hinton (guitar/vocals) the "Dudes" play a repertoire consisting of Swing, Rock & Roll and Rhythm & Blues from the 1920's – 1950's.  The repertoire varies depending on the evening, (see list of songs below). 
 Parker was inspired to start the Dudes of Swing after taking up swing dancing in 2007.  The other members of the orchestra include Jacques Bourget (trombone), Pierre Côté (bass) and Raynald Drouin (drums). 
Le groupe "Dudes of Swing" est un orchestre de danse consacré à un répertoire de musique des années 1920 à 1950 (Swing, Rock & Roll et R&B) .  Les membres du groupe sont parmis les musiciens de jazz des plus distingués à Québec.  Les "Dudes" sont fondés et co-dirigés par David Parker (sax/vocale) et Paul Hinton (guitare/vocale).  Les autres membres sont Jacques Bourget (trombone), Pierre Coté (contrebasse) et Raynald Drouin (batteries).
The Trio David Parker unifies three distinct voices on the Quebec City Jazz scene.  The group has released two CD's: "The Blue Wall" (1997) et "Méla" (2001).  They have performed throughout Canada from Victoria to Halifax.  Their music is a blend of original compositions and jazz standards chosen to fit the distinct character and instrumentation of this unique sounding trio.
Le trio David Parker est composé de trois voix unique dans le monde du jazz à Québec.
Le groupe a enregistré deux CD jusqu'à maintenant : "The Blue Wall" (1997) et "Méla" (2001).  Le trio s'est produit partout au pays lors de deux tournées pancanadiennes de Victoria à Halifax.  Riches d'expériences musicales personnelles multiples, ensemble, ils vous proposent des compositions originales et quelques pièces de jazz choisies dans le répertoire traditionnel.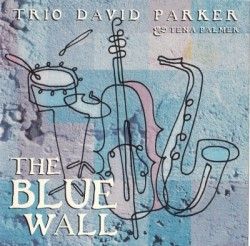 The Blue Wall (1997)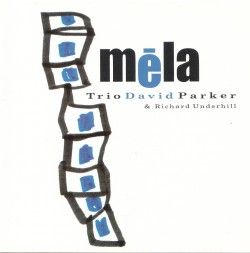 Méla (2001)
David Parker (saxophones), Pierre Côté (bass), Raynald Drouin (drums, steel pans, and percussion)


Jig's Up! is a Quebec City band that plays roots-oriented music.  Much of their music is about characters and places throughout the great country of Canada from Newfoundland, "Down From the Hills", across the Prairies, "Leo's Hooch", to the Yukon, "Yukon Girl".  Their music has been described as "celtic-western" "funkin' bumpkin", "twisted country" and "east-coast music with a dash of prairie seasoning".  High energy, foot-stompin', good-time music is perhaps the best way to describe the Jig's Up! experience.
La musique de Jig's Up! est bassée sur le "folklore traditionnel" et la musique "country".  Il y a aussi une forte influence venant des expériences variées des members du groupe, un mélange des anglophones et francophones demeurant dans le coeur du Canada francais.
 Les compositions sont aussi originales que le son de Jig's Up! lui meme  qui couvre le pays du Yukon à Terre-Neuve.  Toutes le chansons racontent une histoire, que ce soit à propos du "bagosse" sur les prairies, "Leo's Hooch" ou le "hors-la-loi" Clyde qui s'est caché dans les côtes du Rawdon en Nouvelle Ecosse.  La musique du Jig's Up! ressemble à du "celtique-western", "musique de grange", "hillbilly" et "la musique des maritimes avec une teinte des praires".  Peut-etre la meilleure façon de décrire l'expérience Jigs Up! est qu'il donne le gout de danser!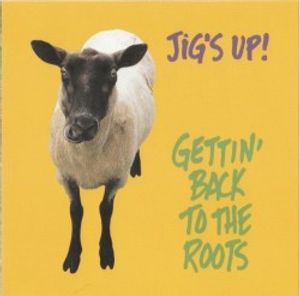 Musicians:
David Parker – vocals, saxophone, mandolin, penny whistle
Yvan Fortin – guitar
Dan Godro – organ, bass
Andy Stewart – drums
Press quotes:
"This band is a gem in any setting"  - Jill Walker (CBC)
"A cool new entry to the trad/fusion lexicon" – Sandy MacDonald (The Daily News, Halifax)
"Grungy Barn Music" – The Country Music News
"A real shoe-shakin', toe-tappin', boot-stompin', leg-wigglin', hip-giratin', arm-swingin', head-bobbin', and beer-swiggin' show!" – unknown fan
Musiciens: 
David Parker – voix, saxophone, mandolin, penny whistle
Yvan Fortin – guitare
Dan Godro – orgue, basse
Andy Stewart – batteries
Presse:
 "Musique de…grange" – Gaetan Jobin (ancien member du groupe)
"Un rendrz-vous incontournable avec le plaisir et la joie de vivre!" – Catherine Juneau (Impact Campus)
"13 pieces qui vous donnent des fourmis dans les jambes" - ???
PH = Parker & Hinton
This duo is available for concerts, cocktails, conversation clubs or any other special occasion.  Their repertoire is composed of easy listening jazz, latin and popular songs however Parker has been known to pull out a mandolin, penny whistle or even lend his voice to a more traditional selection.